Region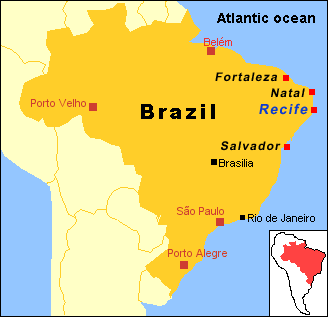 The InterBras Real Estate office is in "Paulista" in the state of "Pernambuco". Most of the properties shown on this site are close to our office.
Paulista's closest cultural and commercial centres are "Olinda" and "Recife". It is only 15 km to the historic town centre of Olinda, 23 km to Recife city centre and only 33 km to the "Aeroporto Internacional do Recife".
Google map:

InterBras Real Estate enlarge map
More on the region:
Pernambuco
Pernambuco state is situated in the tropical north-eastern area of Brazil and its many attractions include Olinda and its colonial heritage, architectural relics from Recife's period under Dutch control, stunning beaches, breathtaking scenery inland and the Fernando de Noronha national park.
Recife
The regional capital Recife, with its population of 1.5 million, is situated on the Atlantic and is the most important economic centre in Brazil's north-east.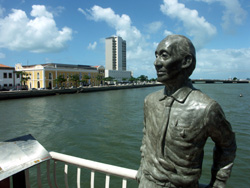 It is a city with a long trading history and home to the largest congress centre in north-east Brazil, offices of large international companies and Brazil's biggest shopping mall. Suape – Recife's port and industrial complex – is strategically located at the north-eastern tip of Recife. It is Recife's spontaneity, its age-old traditions and the vibrant lifestyle of the city which fascinates both locals and visitors alike. Recife's international airport is one of the most modern in the country and its geographical location makes it an important logistic centre for the entire region.
For more information see the following website:
A selection of photos:
Olinda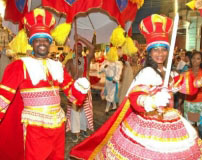 Olinda, which is said to come from the Portuguese "Ó linda" = "Oh, how beautiful", is one of Brazil's oldest towns and one of its cultural centres. It was founded in 1537. Right up to the present day the Baroque character of the historic town centre, which in 1982 was declared a UNESCO world heritage site, continues to reflect European culture of the 17th and 18th centuries. Olinda is also famous for its colourful and exuberant street carnival. In Olinda the carnival has preserved the spontaneity and authenticity which has long been lost in Rio and which, even in Salvador, has almost disappeared.
For more information visit:
A selection of photos:
Paulista
Our property agency is based here in Paulista. Paulista, which has a population of 270,000, is close to "Olinda" and "Recife". Recife's most beautiful beaches are outside the city boundaries, both to the north and the south. Here in the north in Paulista these are mainly the beaches of Janga, Pau Amarelo, Nossa Sra. do Ó and Maria Farinha and it is here that most of our properties are to be found.
The infrastructure is well established, encompassing doctors, hospitals, schools, child-care centres, gyms, restaurants, bars, bakeries, supermarkets, a small shopping centre, home improvement centres and a whole range of small shops, businesses and amenities to cover all your day-to-day needs.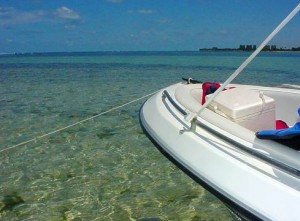 "Maria Farinha" is a popular summer resort with a beautiful sandy peninsular. The sand is fine and light and the beach with its promenade of palm trees is ideal for bathing and all types of water sport. At low tide small boats, yachts and jet skis can moor directly at the beach. There are cruises from Maria Farinha to the mangrove forests and to other attractions on the nearby green island of Itamaraca. Maria Farinha is also home to one of the north-east's most exciting water parks the Veneza Water Park.
Along with many affluent Brazilians many non-Brazilians (Britons, Germans, Dutch, Swedes, Swiss, Austrians and Italians) have chosen to settle in Paulista and make it their new home – just like us and our clients. Those who want to have no difficulty in meeting people from back home. However, Paulista is not primarily "European".
If you are looking for more than simple local bars and restaurants or simply have a hankering for city night-life, Olinda is only a 10-minute drive or bus-ride away and Recife 30 minutes. Both Olinda and Recife have extensive leisure and cultural amenities; not to mention a lively night-life. They offer a range of dance and music events, discos, bars and beach clubs, restaurants, shopping centres, museums, cinemas and theatres – enough to meet even the more discerning cultural needs.
Find out more about Paulista on the photo gallery our website.